As many of you know, Arduino is the top open-source microcontroller brand. Outside of control boards, Arduino offers an IDE (Integrated Development Environment) that makes programming robots much simpler and makes it easy to get up on running in the world of embedded technologies.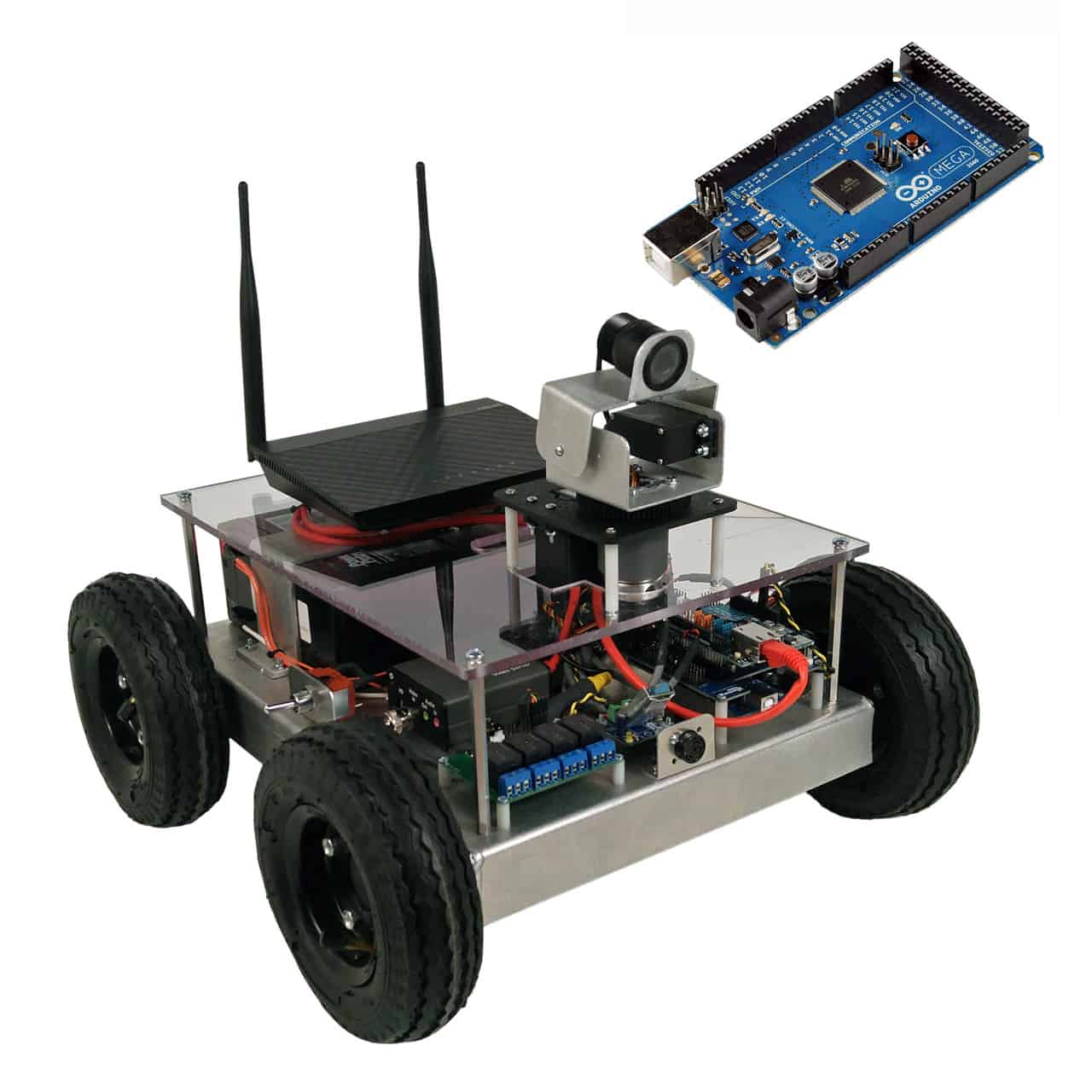 Programmable Arduino Mega Robot – Designed, built and tested by SuperDroid Robots in Fuquay-Varina, NC, USA.
Because we support open-source and respect Arduino's technology, we decided to build a robot to showcase the power of Arduino. This robot contains an Arduino Mega R3 microcontroller and Arduino Ethernet Shield. We also designed a custom shield for the Arduino Mega R3 and Arduino Ethernet Shield R3 to easily connect peripherals such as analog inputs, digital I/O, serial UARTs, and an I2C bus. The robot is controlled over a local network using a wireless bridge (or router) and Logitech USB controller that's connected to a PC.
The beauty of this robot is that it is fully programmable. We programmed it to allow for basic movements, but you can expound on our application by adding autonomous capabilities and re-configuring the current controls.
The robot displayed here is for sale in our online store.  The Arduino based control system is also offered as a standard option on many of our other robotic platforms.
Looking for a customizable WiFi Arduino Robot?