New information on autonomous robots.
We are currently working to populate our autonomous support page with detailed sensor information. When designing an autonomous robot, accurate sensor feedback is critical. Here we will provide in-depth information about sensors that are suitable for autonomous projects.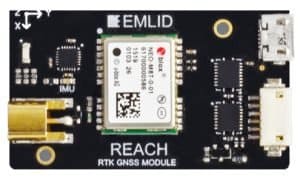 The necessity of the following sensors depends on many factors such as operating environments and autonomous actions the robot will be performing. Our goal is to provide detailed information on the strengths and weaknesses so you can make informed decisions moving forward. Of course, if any questions or concerns arise during your research, don't hesitate posting on our forums for help!
First, read our first update in this section about high precision RTK GNSS receivers.