With a growing emphasis on safety and efficiency, construction companies are harnessing the power of robotics to transform their worksites. Gone are the days when jobsite trailers lacked Wi-Fi connectivity, and tablets were an unusual sight in the field. While software has undoubtedly played a significant role in project management, scheduling, and risk mitigation, the construction sector often underestimates the profound impact that hardware, in the form of construction robots, can have on their bottom line.
Let's explore a range of innovative construction robots that are reshaping the industry and driving progress across the globe.
Reality Capture Robots: Our autonomous reality capture robot streamlines the repetitive weekly progress monitoring task that superintendents and project engineers typically find monotonous. Its affordability makes it a feasible solution to implement across all of your company's jobsites.
Pipe Inspection Robots: For infrastructure maintenance, our watertight, tethered pipe inspection robots come to the rescue. With the ability to visually inspect pipes as small as 10″ in diameter, these robots provide accessibility while enhancing the accuracy, efficiency, and safety of wastewater and other pipe inspections.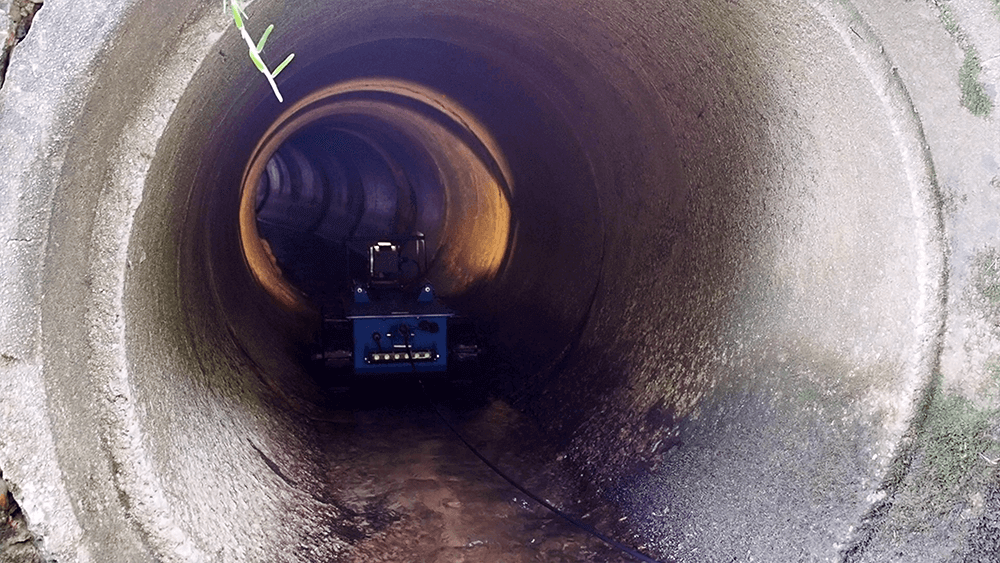 Crawlspace Inspection Robots: Inspecting crawlspaces has always been a challenging and often uncomfortable task. Our confined space robots can be operated from outside or even within a home, commercial building, or industrial structure, providing detailed insights into otherwise hard-to-reach areas. These robots provide video documentation of the entire crawlspace for reporting and historical comparisons.
These compact robots can also be utilized to inspect underneath heavy equipment for routine maintenance inspections.
Material Handling Robots: Our all-terrain, heavy-duty robots efficiently transport construction materials from unloading areas to designated staging locations. For even more flexibility, these robots can be equipped with a beacon to transform into "follow me robots," easing the load on trade workers and enhancing overall productivity.
Jobsite Security Robots: Theft is always a concern for construction jobsites. Elevate your security measures by introducing an autonomous robot that diligently patrols the site according to a predetermined schedule and at random intervals, serving as a powerful deterrent to potential thieves. This cutting-edge robot can document license plates and capture video footage of any unauthorized entries to the jobsite after hours.
Biped Humanoid Robots:

The future of construction safety and efficiency takes on a human form with our soon-to-be-available telepresence humanoid robots. These robots are designed to fit seamlessly into the construction environment, allowing construction workers to perform dangerous and dirty tasks from a safe area, even from a remote location. These versatile robots empower your team and enhance their safety, even in the most challenging situations.
Custom Robots: We understand that construction crews often encounter unique challenges or have groundbreaking ideas. Our team can design, develop, and fabricate custom robot solutions tailored to your specific needs. If you decide to explore new revenue streams by establishing a specialized robot company, we offer white-labeling services and can scale production to meet your needs.
The construction industry is experiencing a profound transformation, and the integration of construction robots is at the forefront of this evolution. These remarkable machines not only enhance safety and efficiency, they reduce risk and boost their bottom line.