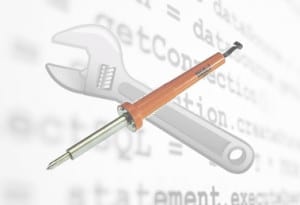 We take pride in the holistic approach required to develop robots. it requires a strong team of electrical, software, and mechanical engineers along with skilled welders and fabricators.
If building robots was a sport, it would be the ultimate team sport. Strong communication, meticulous organization, and innovation are all key factors and you can't create professional robots without them. Our 20 years of experience developing custom robots has turned us into a versatile company capable of providing quality and affordable services related to robotics.
Here's a quick glance at what we now offer.
Mechanical Engineering and Prototyping – Many companies offer design services. We can do the design, fabrication, and testing from our facility. This allows for a quick turn around at an affordable price.
Electronics Engineering – We can provide a complete product development process including: conceptualization requirements, specification, system-level design, board level design, hardware prototyping and firmware development.
Software Engineering – We can make your robot autonomous by using .NET, Windows Embedded, MikroC and Linux.
CNC Services and Welding – We offer CNC services from plasma cutting to routing and bending. If you need to create a prototype, part, or simply want some metal cut, we have the 10,000 square foot facility to handle your project.
Questions? Visit our Engineering Services page.