UPDATE 04/14/2021 : We've added a FAQ & Support page on our main support wiki. Visit https://wiki.sdrobots.com/index.php/GPK-32 for more information.
GPK-32 Wireless Inspection Robot with 1080p HD Video
SuperDroid Robots newest inspection robot, GPK-32 offers the longest range in our line of wireless inspection robots. We tested the performance and found the max range of 500 feet with line of sight. The range and performance can be significantly impacted by the environment and obstructions.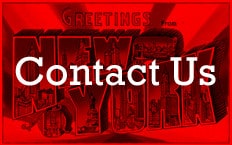 Included:
Tracked Robot – Assembled and Tested
Spektrum Remote with 7 inch LCD screen and 5.8Ghz receiver
Camera Tilt System for 1080p Camera with SD card slot. (-10 degrees to +70 degrees)
LED Lights mounted on Tilt Bracket
16GB micro SD Card
Battery charger
Available Upgrades:
Pelican Case
Remote Control Camera Function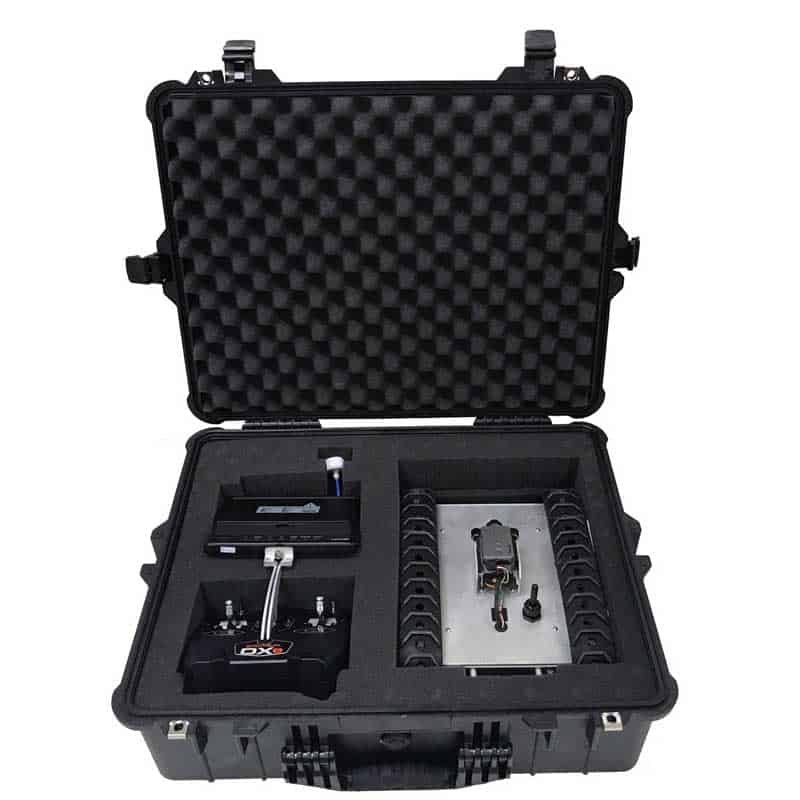 GPK-32 Video:
More SuperDroid Robots Inspection Bots
Prices Starting at $1,836.00
Robotic solutions for underground inspection or long distance pipe inspection.
See our full line of Inspection Robots.
SGT-32P Wireless Inspection Robot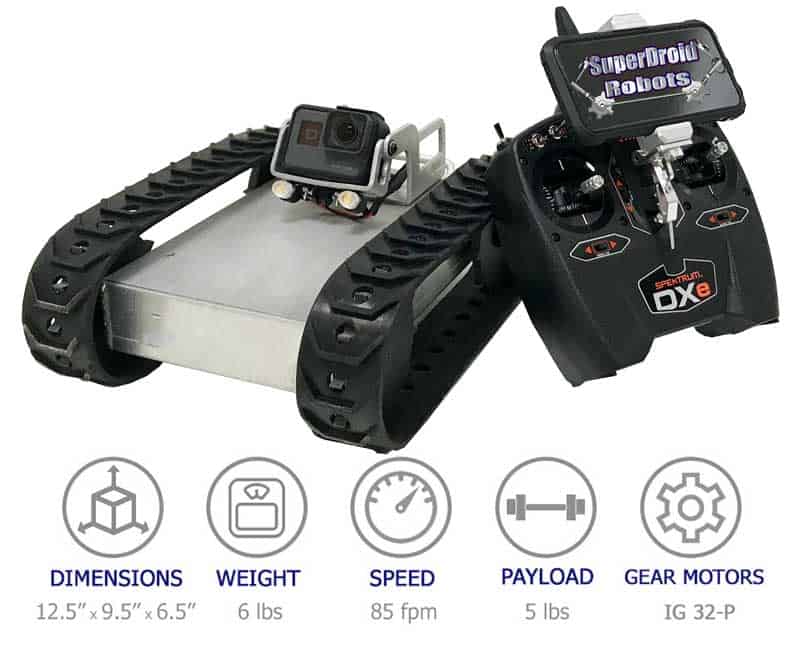 ---
SST2 Tracked Tethered Inspection Robot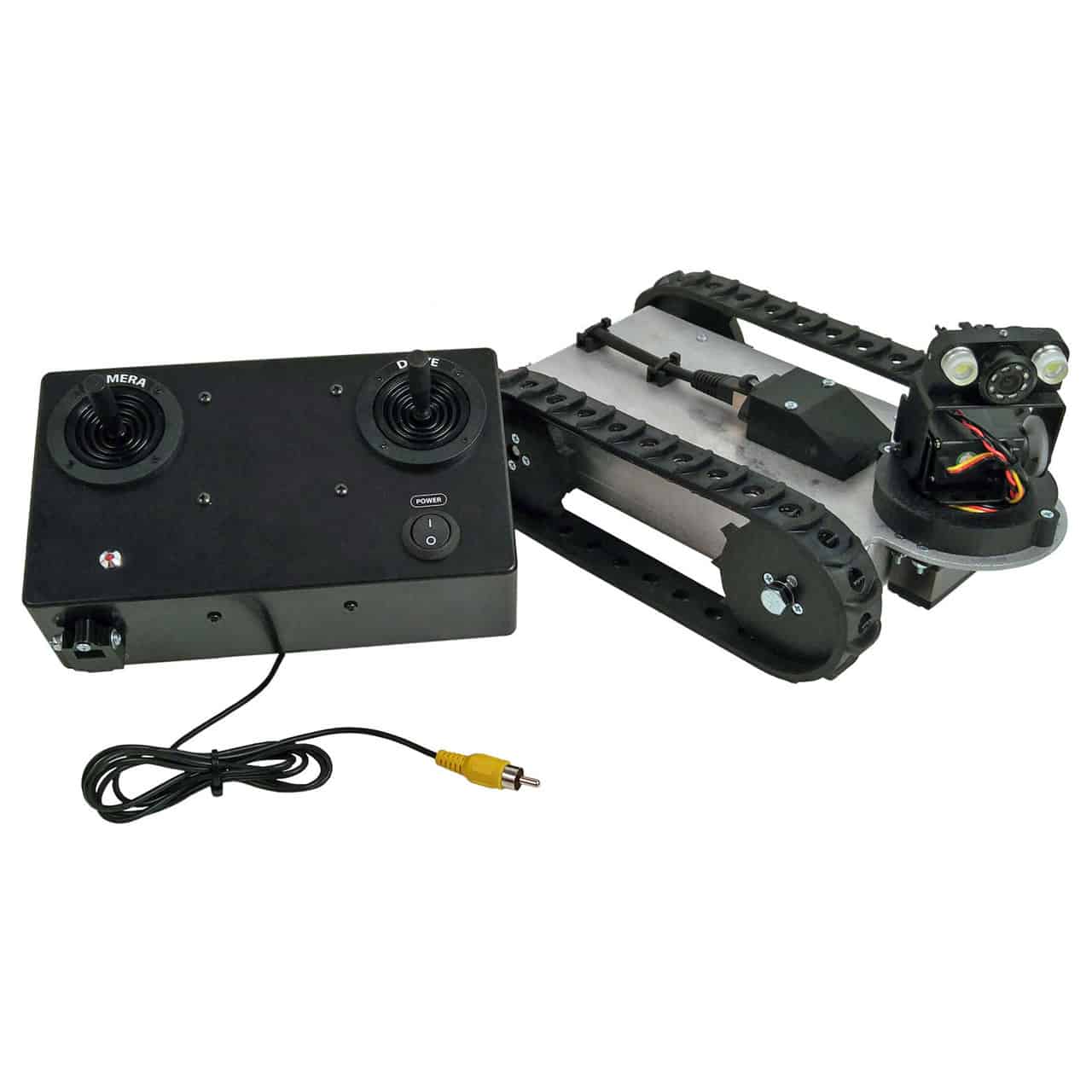 ---
MLT-JR Tracked Tethered Inspection Robot