The Pitch!
We have been building robots for a very long time and from every once in a while we will have a beer or three. So one evening, while we were at our local brewery (The Aviator Brewing Company), we asked ourselves a question: Why we are still getting up to get another round when we could just build a robot to do it for us? Wouldn't it be cool if we could summon a robot to bring a beer! Of course you can try to find a waiter but that is not as fun as a robot (a robot won't ignore you either). Hence our newest robot – Keg-a-Droid!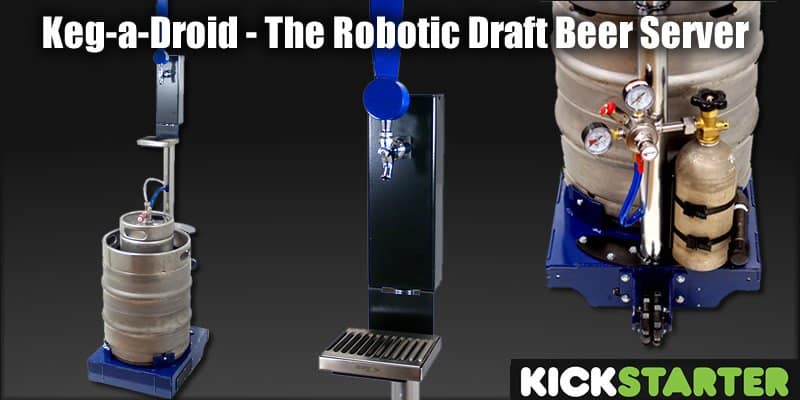 The Pledges Needed!
We need your help by pledging to kickstarter to enhance the design and bring the production costs down. We figure this is a great item for the guy or gal who has all the cool toys and wants to impress everyone at the next party. Keg-a-Droid is also ideal for bars and restaurants that are looking for a great way to promote their newest draft beer or just wow their customers!
The Promo Video!
The Party!
We will be using Keg-a-Droid at a party during the airing of All-American-Makers on Wednesday night 10PM EST when SuperDroid Robots is on TV (The Science Channel). The party will be at the The Aviator Brewing Company. If you are in town, come join us! The first Keg of beer may be free!
#kegadroid #AviatorBrew #AllAmericanMakers #KickStarter