For the Wake County Sheriff's Office, it's robots to the rescue.
Law Enforcement Adventure Camp
The Wake County (N.C.) Sheriff's Office Law Enforcement Adventure Camp is a camp designed for middle school students. It is an outreach program developed to help students become more aware of law enforcement functions and gain a better understanding of the criminal elements they may face as they grow up.
The kids are also introduced to some of the technologies that the law enforcement officers use in order to keep the streets safe.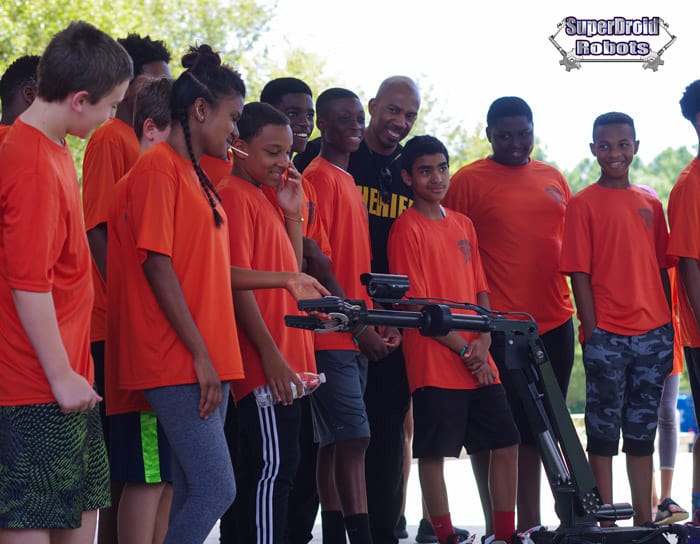 SuperDroid Robots was invited to attend this year's camp in order to show the students how robot technology is helping their local officers fight crime. The kids were offered an inside look at how robots are deployed in real life situations, and how they make the job safer for the police.
Robots can be used for simple surveillance all the way up to more advanced tactical uses.  Information about a situation is vital for the police to be able to handle it appropriately. This is a perfect scenario for an inspection robot with a mounted camera.
The robot can be deployed in dangerous circumstances to gather information on the situation, while the officers remain safe until all the important data has been gathered.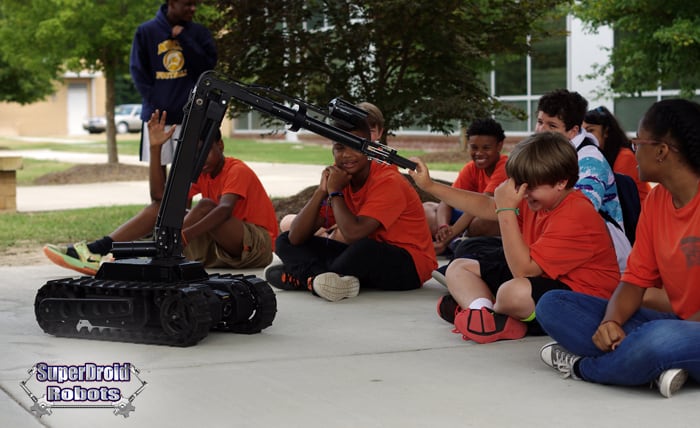 The students were also given a demonstration of a more advanced tactical robot design.  This particular robot can climb stairs and has a robotic arm to manipulate its environment.  Robots such as these prove invaluable in search and rescue situations as well as during bomb threats.
The Wake County students learned first-hand that law enforcement can be dangerous work.  But they also discovered that robot technology can help level the playing field as well as make the job safer for those involved.
SuperDroid Robots creates custom robot solutions for police forces all over the country and were proud to be a part of this year's Law Enforcement Adventure Camp. If you want more information on how we can create a custom solution for your particular needs, then contact us here.