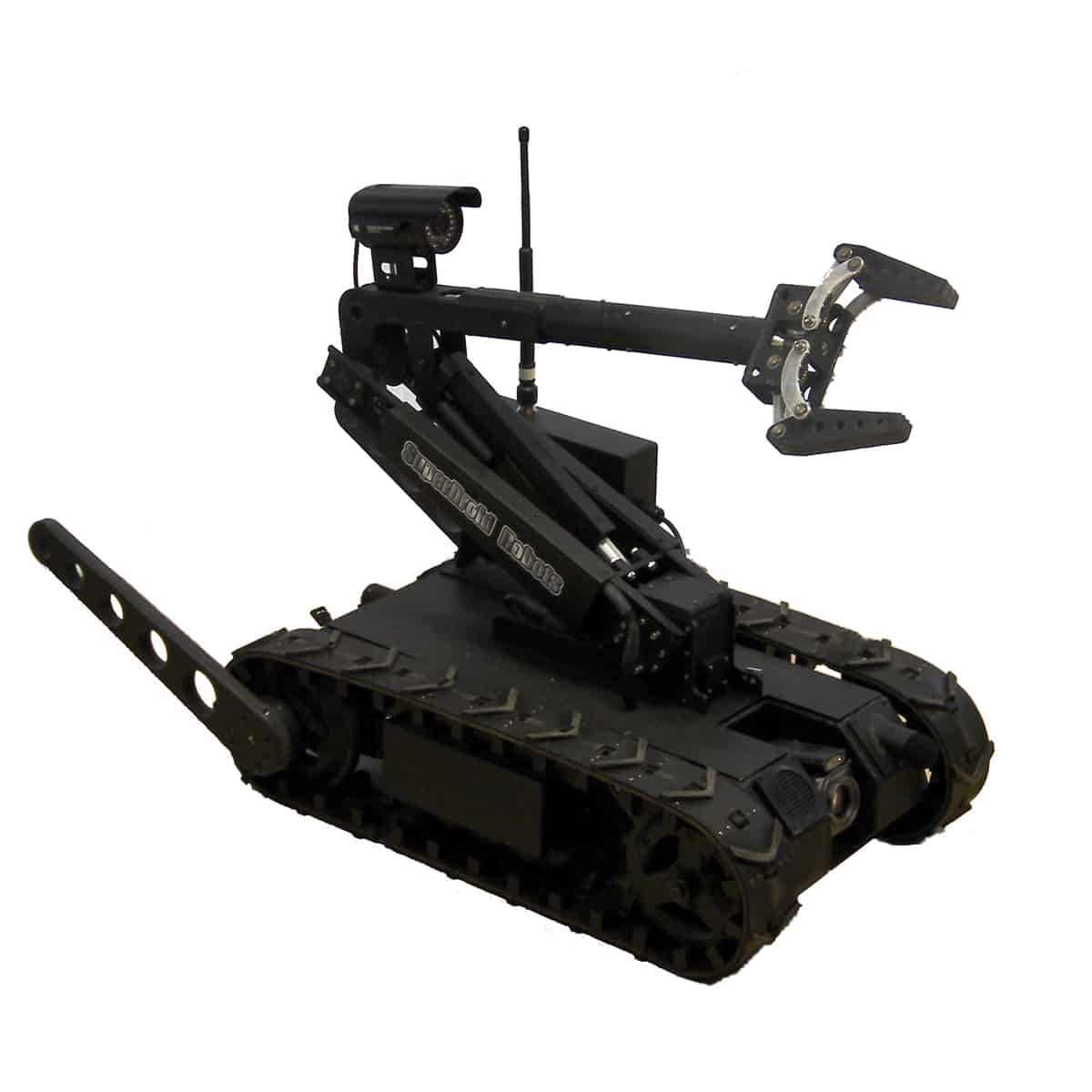 SuperDroid Robots is an industry leader in tactical robotics. We offer a wide range of solutions for police, militaries and fire departments. Our LT2 class of robots features multiple attachment to fit your needs. Attachment options include: flipper arms to scale obstacles and climb stairs; 4-axis arm with an attached camera to manipulate your environment, deliver items and dispose of EOD; multiple radio options to fit your budget. Check out the three videos below showcasing the abilities and available options of our LT2 robots.
The first video show a fully equipped LT2. It includes flipper arms to allow the robot to climb stairs, obstacles and how to gain entry into vehicles. The attached arm allows for easy manipulation of your environment and the ability to dispose of dangerous objects from a safe distance. The robot also features a COFDM radio to offer superior range and connectivity.
Our LT is also available as a stripped down robot intended for universities and corporations to build on or use as-is. The base model is just as powerful but lacks the 4-axis arm, flipper arms and is controlled with an analog radio.
Features and attachments can be mixed and matched. Shown in the video above the standard LT can be equipped with flipper arms to allow easy scaling of stairs and obstacles.