Updated (05/05/2022): The cited Research and Markets report from 2018 is no longer accessible. However, you can find the 2022 report which also mentions SuperDroid Robots here.
The news is out. SuperDroid Robots is a "key player in the global automated mine scanning machine market" according to a recent report by Research and Markets. SuperDroid Robots stands out among the competition as the only custom robot vendor named in the report. Our inspection robots provide safer methods to the surveying and exploration of mining operations.
With the inherent dangers associated with mining and underground drilling operations, inspection robots play a crucial role in reducing the threat to human life and maintaining the integrity of the mine. SuperDroid Robots is committed to creating innovative mining robots and custom robot solutions that will safely and precisely perform hazardous jobs.
We have several models of inspection robots available with features like waterproof housing, pan and tilt camera, and wireless or tethered control options. Constructed from steel chassis, these rugged robots are equipped with tracks or wheels. Want a custom robot? SuperDroid Robots engineers are ready to help you create a robot for your specific needs.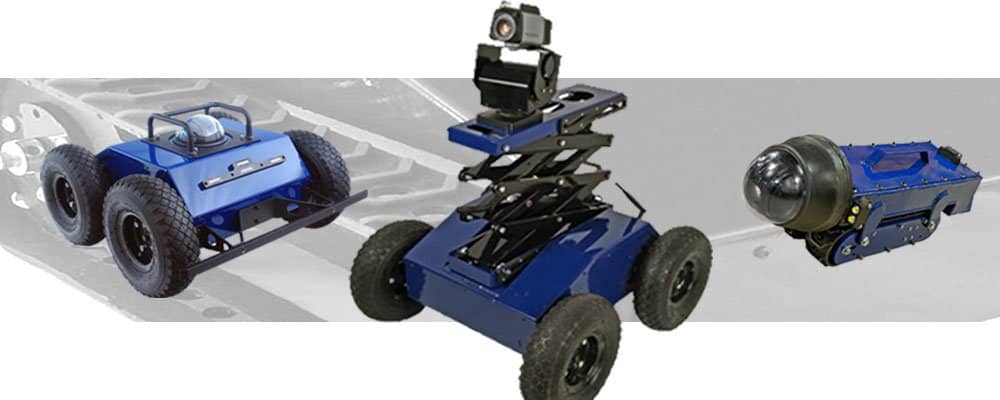 Read Research and Markets report here. (Original report no longer available)