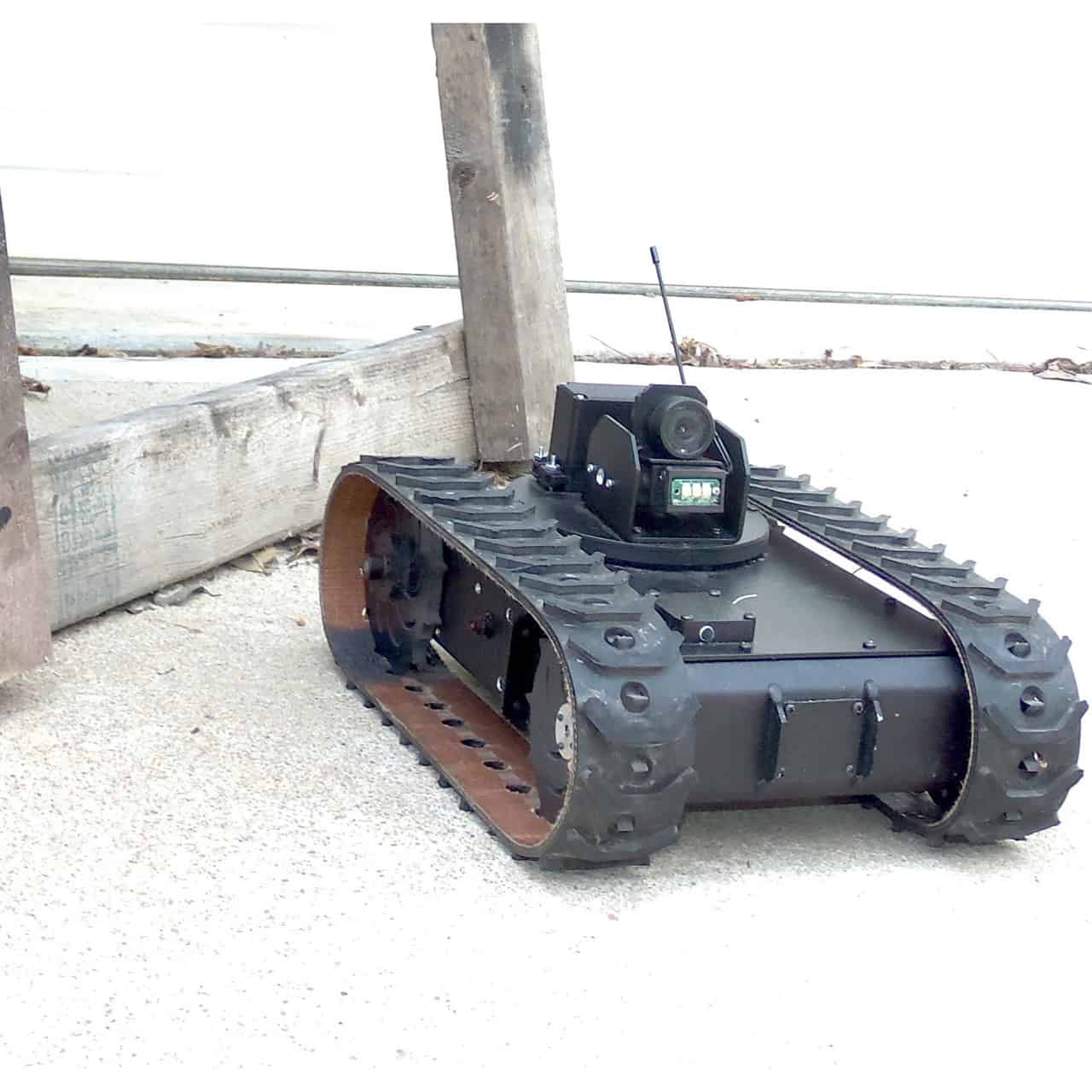 Our MLT is our smallest and lightest tactical robot. The MLT family features long life, durability and unsurpassed surveillance capabilities at a low-cost. The standard IR camera allows for surveillance in almost any light. Options for high-power LED lights, PA system, flipper-arm and pan-and-tilt camera system further extends the robot's capabilities.
The MLT-F is the throw-able variant and can safely survive up to 10 feet throws for rapid deployment. The flipper arm allows the robot to easily scale obstacles and climb stairs. With a total height of less than five inches the MLT-F can fit almost anywhere!
The MLT-PT (pictured above) introduces a new pan and tilt camera assembly to provide even greater vision and surveillance capabilities. The MLT-PT is 6.5 inches tall and can easily drive under cars.
MLT-F Datasheet
MLT-PT Datasheet