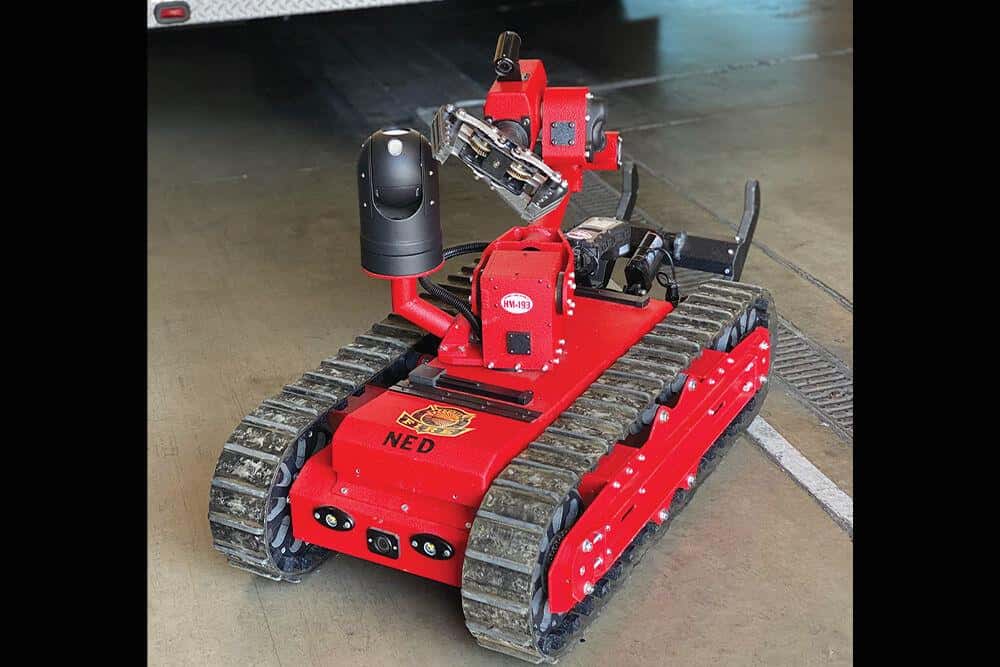 PEORIA, A.Z. – The Peoria Fire-Medical Department has purchased a hazmat robot to avoid tragedies like the 2019 explosion at the APS McMicken energy storage facility that injured four Peoria firefighters.
The first of its kind in the United States, the robot was purchased with grant funds from the Tohono O'odham Nation.
"Literally, it doesn't exist anywhere else," said Peoria Fire Capt. Mark Barbee. "We had four firefighters who were injured at a battery facility. This came about from that.
"It was a lot of work with the people involved in the incident and fire administration. We determined we needed to take less risks when we have something like that that is unknown."
The NED Hazmat 193 robot boasts four cameras and can read labels. The robot allows the operating firefighter to remotely see inside potentially dangerous spaces before crews enter.
"NED," named after the Tohono O'odham Nation's chairman, is designed to keep members safe by remote monitoring in dangerous environments that firefighters traditionally enter. The robot is in the automatic aid system so it can be shared throughout the Valley.
Read More – https://www.peoriatimes.com/news/article_b65c24cc-e501-11eb-9d6c-5f5b3ec68b15.html