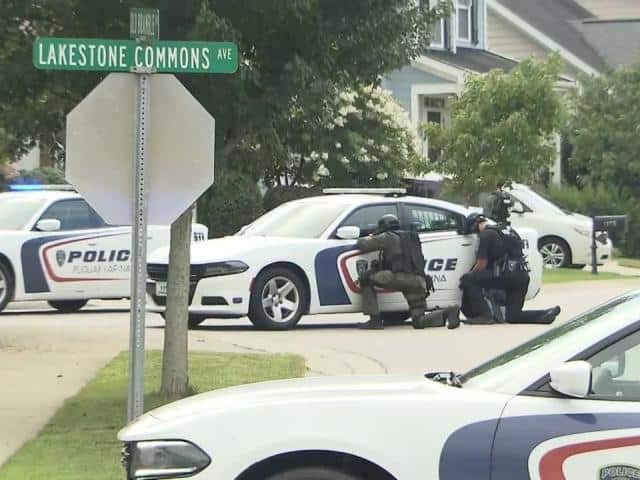 FUQUAY-VARINA, N.C. — An hours-long standoff in Fuquay-Varina ended peacefully Saturday after a man was taken into custody.
The standoff happened at a home in the Lakestone Village neighborhood in the 1100 block of Old Bramble Lane. Parts of the neighborhood were evacuated for safety, according to police.
Police said the man barricaded inside the home threatened suicide.
Police said they received a report that a shot was fired by the person inside the home before police arrived, resulting in damage to the property.
Police said the standoff ended with a "peaceful resolution" around 7:25 p.m.
Police credited the use of a robot to help communicate with the man inside the house.
Read More – https://www.wral.com/standoff-ends-peacefully-after-police-rush-into-home-man-taken-into-custody/19777171/
The robot used by Fuquay-Varina was donated by SuperDroid Robots in 2020 – https://spectrumlocalnews.com/nc/charlotte/news/2020/07/22/north-carolina-police-department-gifted-robot