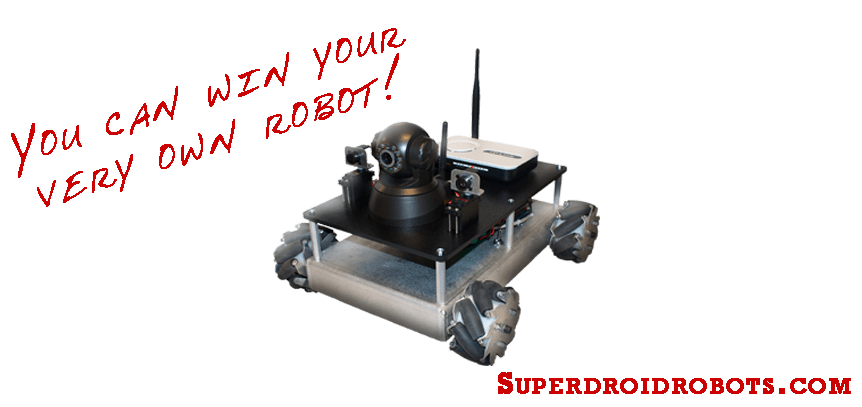 See the progress of the robot build here.
We are working hard to prepare the release of the source code to GITHUB and the winner has not yet been chosen. The good news is that there is still time to enter! The winner of the contest will recieve the autonomous robot pictured above complete with Arduino and client side source code.
Please see this link to the robot's product page for more information.