One of our most versatile inspection robots just got better
It's no secret that SuperDroid Robots makes some of the most dependable and durable tactical and inspection robots in the world. In fact, we were rated number four in the world for explosive ordinance disposal (EOD) robots!
We are always trying to find ways to make our award-winning robots even better, and we've done so with our SST2 Tracked Inspection Robot with Pan and Tilt Camera.
The original SST inspection robot was an affordable option for anyone doing inspection work with a need to access small or otherwise hard to reach spaces. We've seen it used to inspect drain pipes, attics, crawl spaces, roofs, etc.  The SST was a workhorse for sure, but the newly redesigned SST2 is even more dynamic in what it can do.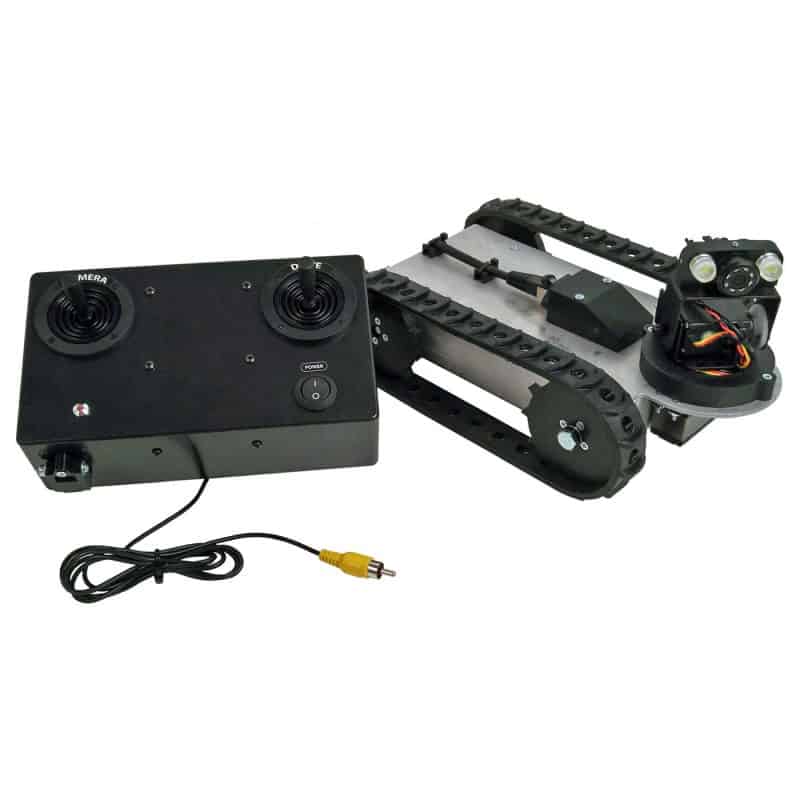 The basics remain mostly unchanged: the SST2 inspection robot is a tracked platform (meaning it has tank treads rather than wheels), it has two IG32 gear motors for plenty of power, and an easy to use remote.
The change that most will notice is that the pan and tilt camera has been moved to the front of the robot. Many users had informed us that it would be handy to be able to look straight down at what they are inspecting. With that in mind, the camera is now up front, and extended out slightly to give the operator that capability.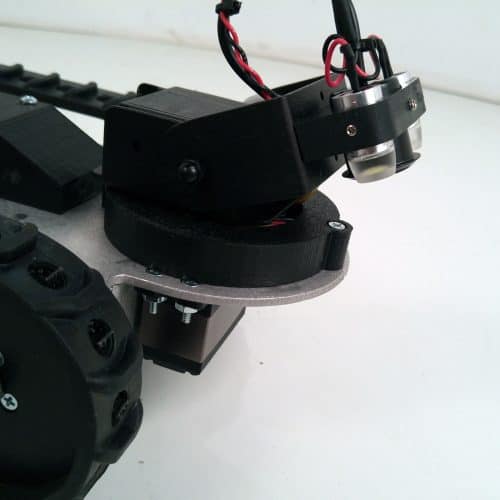 The original SST came with a tablet remote that could sometimes be difficult to see in bright sunlight, so we've made a change there as well. The new SST2 inspection robot comes with an easy-to-use remote control, and a video connector to hook up to any video display you want. Hook it up to a standard display of your choosing, or connect to a laptop to record video. The option is yours.
We had amazing success with the shoe box-sized SST, and we think you will agree that the SST2 is an incredible upgrade that is more versatile and will last you for years.