The holidays are going to be here sooner than you think.  Every year people rush to find gifts for loved ones when just a little bit of foresight could solve the dilemma easily.
You might want to think about getting a robot for the holidays. I can already hear you asking "why get a robot for the holidays?" Well the easy answer is simply because robots are cool!  But there is more to it than that of course.
Kids love 'em!
Kids are endlessly fascinated with robots. In fact, robots rank right up there with dinosaurs and aliens when it comes to the 'cool factor' with kids. Here at Superdroid Robots we have a full line of Tamiya robot kits that kids would love to get as a gift!
Our Tamiya robot kits are perfect for teachers and parents looking to teach kids the fundamentals of robotics. These Tamiya models are not only educational, but simple to put together and fun to operate.
Job Sites need 'em!
There are many job sites that could benefit from having a robot around, but the most obvious is any job that requires inspection.  Hard to reach or dangerous areas can be accessed by a robot and help to keep humans out of danger.
Robots can be a high priced item, but many are quite affordable.  And when it comes to keeping yourself or your workers safe, it really becomes a small price to pay.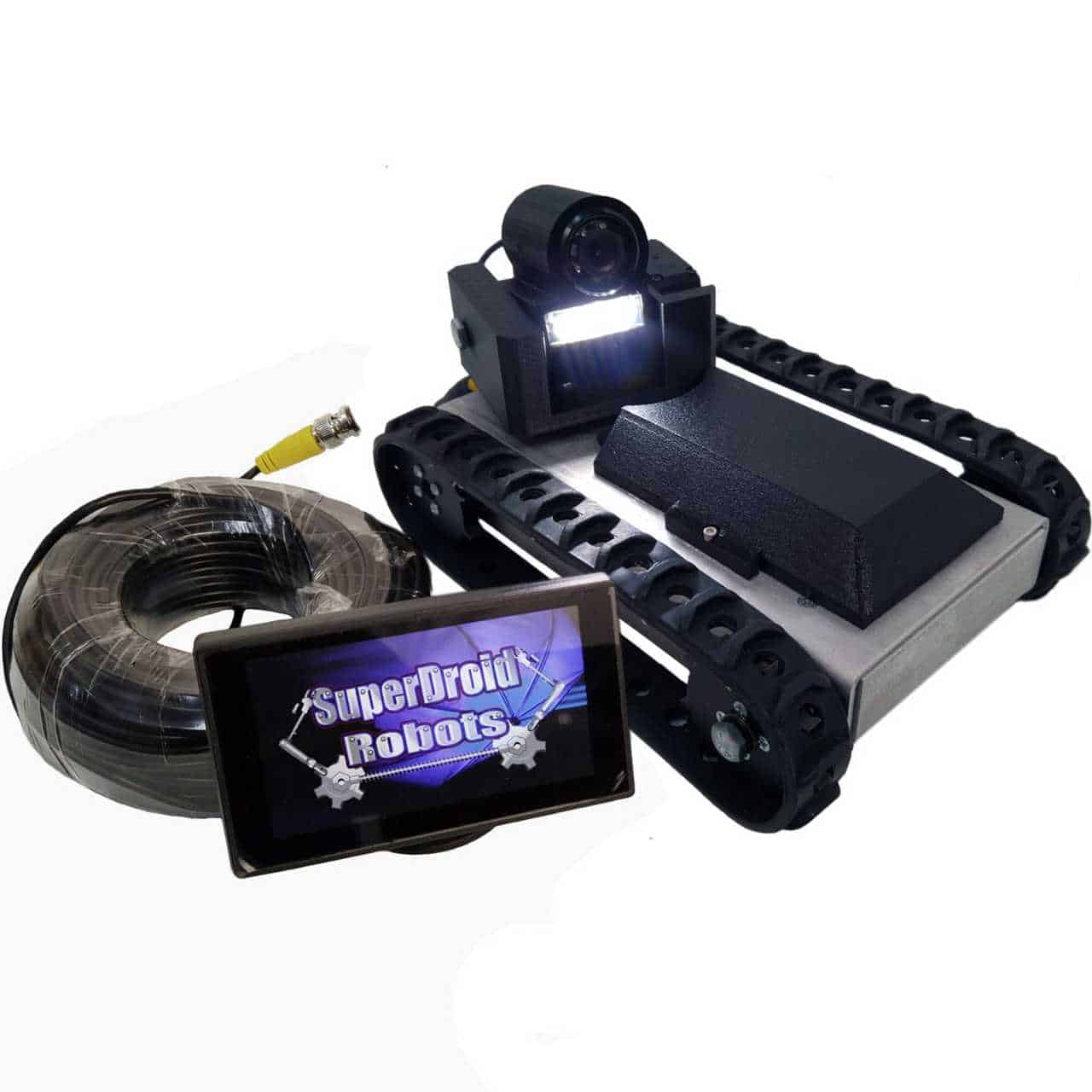 So the next time you find yourself asking "why get a robot for the holidays?" just stop to consider how cool it would be to get one as a gift!
Holiday Specials
Keep checking this site to be updated on special offers and coupon codes for holiday robot gift giving.  It's going to be a great holiday season!