See what all our robots can do
Here at SDR, we make some of the most advanced and dependable robots anywhere. Inspection robots, tactical robots, robot kits for learning…..we have everything you could ever need in our online store.
The best way to discover everything SuperDroid Robots can do is to actually see them in action. We have always made robot videos for each of our robots and new technologies we come up with, and we've always had a blast doing it!  But we've decided to get a bit more serious and really ramp up the excitement around what our robots can do.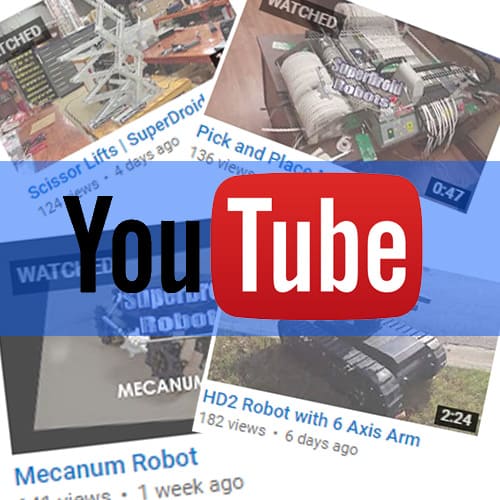 You are cordially invited to visit our YouTube channel to check out what's new. When you do, you will find that we have been making incredible robots for a long time. Robot videos are always fun, but we think we've taken our game to the next level with some exciting new clips that you are sure to enjoy.

---
We have plans in the works to create a series of robot videos showing step by step how a robot is made here at SuperDroid Robots. From fabricating parts, to programming, to construction and even a behind the scenes look at how we photograph and film our robots for marketing. A ton of stuff has to happen before our robots go out the door, and we will be giving you an inside peek at all of it.
So make sure to check out our channel,and let us know what you think in the comments below!