UPDATE: We have a stop scheduled in Georgia to show off one of our inspection robots!  Schedule your demonstration today! 
---
A trip down the coast.
SHORT NOTICE ALERT!!


YOU

STILL

HAVE TIME TO SCHEDULE A DEMO
ON OUR WAY TO OR FROM FLORIDA!!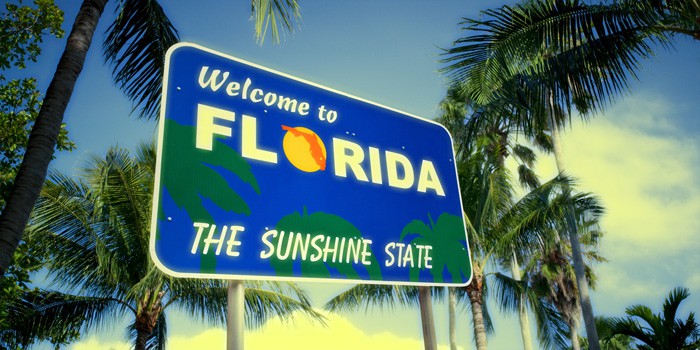 SuperDroid Robots is sending one of its operatives to Gainesville, FL to take a few of our robots on a field trip and perform a demonstration while we're there. This will be a demonstration of robot capabilities, not a protest demonstration……but you never know!!
What we are hoping to do is find some robot-friendly folks in law enforcement or fire departments along the route from North Carolina to Gainesville who might like us to stop by and show off what our robots can do. We'd be happy to answer questions, and let you get up close and personal with the best tactical robots available.
We will be in Gainesville on November 4th and would love to schedule a demonstration around our visit. Our Florida visit has been moved out a week due to issues arising from Hurricane Matthew.  This gives you more time to schedule a demonstration of our tactical robots for your organization. Contact us today!
---
POSSIBLE STOPS ALONG THE WAY
Greensboro, NC

Charlotte, NC

Fayetteville, NC

Augusta, GA

Columbia, SC

Charleston, SC

Statesville, GA

Waycross, GA

Savannah, GA

Jacksonville, FL

Lake City, FL

St. Augustine, FL

---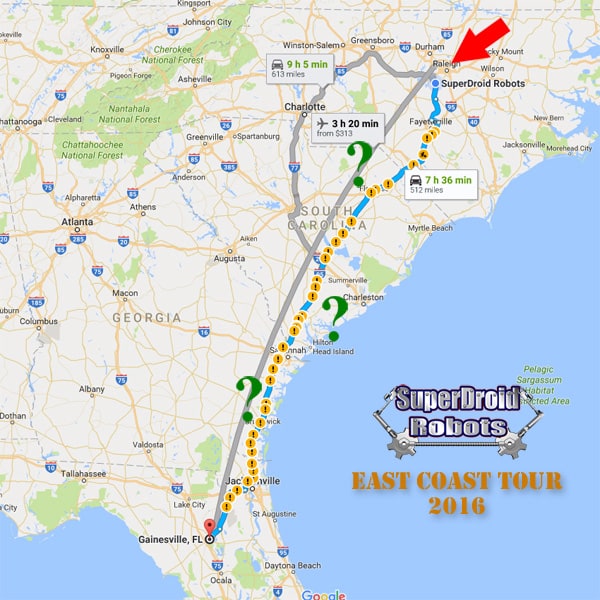 Our robots will amaze you!  So contact us at 919-557-9162 or email us at [email protected] OR use our CONTACT PAGE.
We realize this is short notice, but this is an opportunity to see some really cool technology that doesn't come around every day.
Contact us today!!