We built a robot….in one day!
It's no secret that SuperDroid Robots builds some of the most dependable and durable tactical and inspection robots on the market today. It's also true that Persistent Systems is the industry leader in advanced radio and networking technology. Their core products have been most utilized by the government sector as well as some by some industrial clients.
So when Persistent Systems needed someone to build a robot to test out some of their newest technology, they chose SuperDroid robots to do the job, and asked us to do it fast!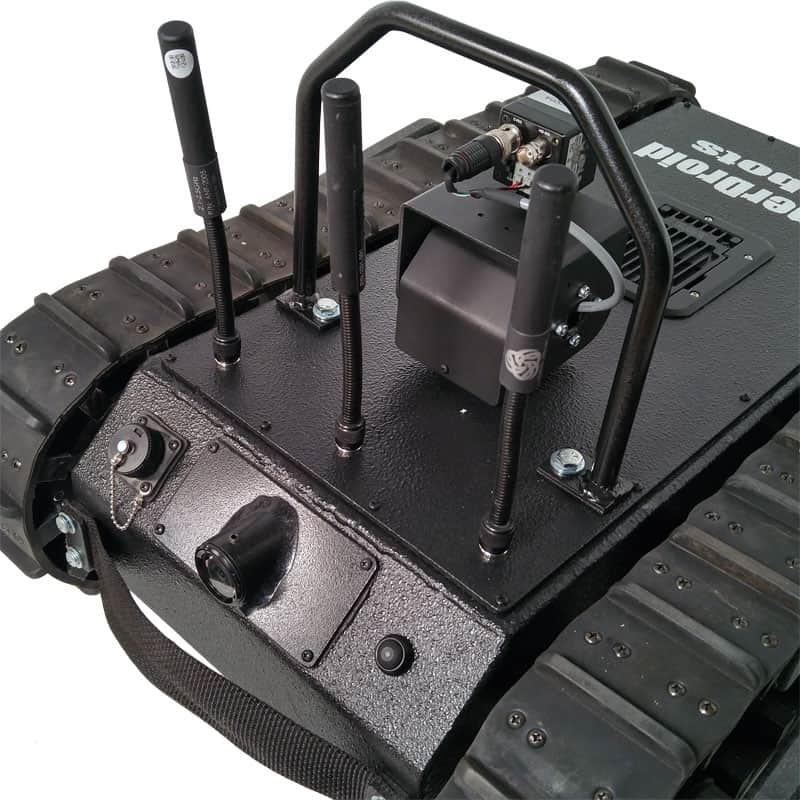 We were given the challenge on a Monday to retrofit a robot to accept their most advanced radio technology yet. On Tuesday we got to work on it, on Wednesday we set to ship it out to New York City.
Normally our lead times aren't so pressure-packed, but we accepted the challenge and came through with flying colors.
The new radio technology from Persistent Systems allows this robot to extend its range much farther than most of the wi-fi robots we have built in the past. It also features…
AndroidTM Computer

1 GHz Quad Core Processor
2GB RAM
128 GB Flash

HD Video Encoder

3G-SDI, Composite, HDMI Inputs

HD Video Decoder

Hardware based H.264 Decoding

Push-to-Talk Voice
RoIP Radio Interface

Tether Legacy Radios
into the Network

USB
10/100 Ethernet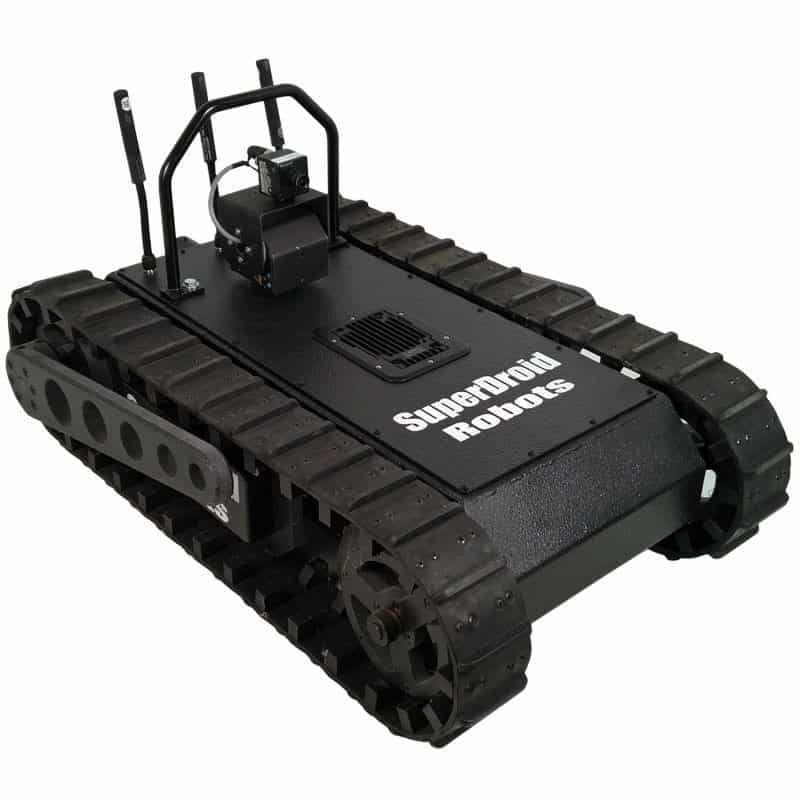 So you can see, this technology is simply packed with features. We were excited to work with such a great company as Persistent Systems, and we were happy to take up the challenge of making a robot in a day.
The hope is that these robots can assist in law enforcement, military engagement, and anywhere else that remote surveillance, and durable technology, is required.
Your project may not require a robot in one day, but SuperDroid Robots can always assist you with all of your robotic needs. If you need robot kits, parts or a complete ready-to-operate robot, check us out at our online store.