Every day men and women across the country put their lives on the line to protect their fellow citizens. Whether they're members of law enforcement, first responders, military, or our national defense, these brave individuals work tirelessly to keep us safe. These are the people who run towards danger, fight against narcotics, remove explosives, and put themselves in harm's way to maintain our way of life.
That's why SuperDroid Robots is determined to keep them as safe as possible using the latest in tactical robotics. Our tactical support platforms are in active service around the globe, guaranteeing an extra layer of protection to the men and women who protect us. Whether the situation calls for a compact surveillance system like our Jack Russell or a multi-purpose support system like our Bulldog, our line of UGV robots have been designed to allow for precise, accurate assessments of dangerous situations from a secure location.
With over 20 years of robotics experience and a team of professional engineers, programmers, and fabricators you can rely on our robots to support and protect your team. We guarantee the ability to customize your robot to meet the demands of the situation it's going into.
Visit SDR Tactical for more information on our Tactical Support Robots and Request a Quote from our trained engineering team!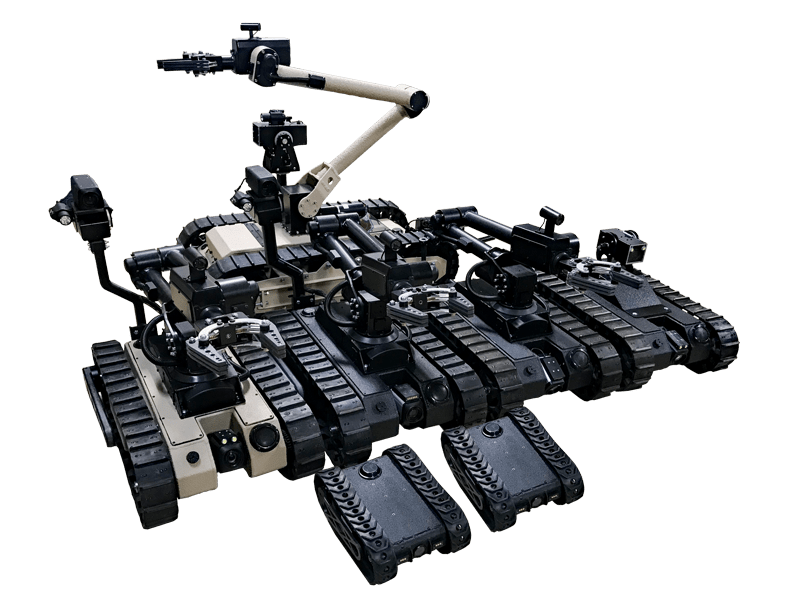 In order to handle any urgent requests, we carry several ready to ship tactical robots, which can be seen below.
Heavy-Duty Support HD2-S Mastiff with 6-Axis Arm
Light Tactical Support LT2-F Bloodhound 
Compact Surveillance MLT Jack Russell
Mobile Surveillance & Patrol All-Terrain Platform
For more of our ready to ship tactical support robots visit the prebuilt section of our site.