COMING SOON >
Humanoid Robot
Utilizing our 20+ years of experience, we're solving one of the biggest challenges in business – remote labor. We're creating a telepresence (remote) operation robot for work in remote locations and dangerous/dirty environments, even outdoors, including oil rigs, datacenters, manufacturing facilities, industrial plants, and pipelines.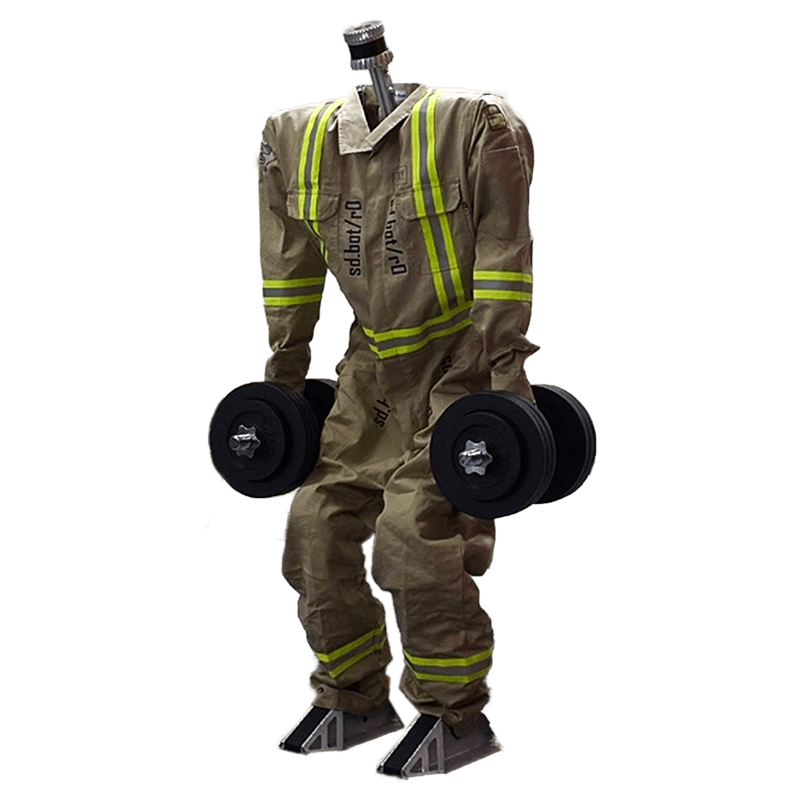 HD camera for video recording (shown with optional LiDAR sensor)
Multiple cameras around the body to provide 360° situational awareness
Human-like arm movements (5 degrees of freedom)
Joints can rotate 720° per second
Multiple hand configurations including gripper, 5-fingers, and dexterous hands. 
Lifts over 60 pounds and can hold 15 pounds with arm extended
Base options include biped (two legs), track, 6-wheeled, and omnidirectional wheels
Large feet provide stability on uneven terrain
"Rocky" Humanoid, Telepresence Robot
Customizable Options
Mobility Base
Choose the mobility of your robot: biped, tracked, 6-wheels, or omnidirectional (mecanum) wheels.
LiDAR Sensor
LiDAR's high-resolution, 3D scanning technology provides more accurate information about the environment, improving navigation and increases the ability to locate objects.
Hands
Choose between three hand types: gripper hand, 5-finger hand, and a dexterous hand.
Remote Control
Multiple remote options varying from keyboard, tablet, and joystick with varying levels of mobility, functionality, and usability. 
Two-Way Communication
Provide audio and visual communications to and from the robot.
LED Spotlights
Illuminate dark environments with high-powered LED spotlights next to camera or mounted to the base.
Swappable Batteries
Extend the time your robot can work with interchangeable batteries. 
Autonomous Charging
The robot will have the ability to automatically dock itself to a charging station.
Connectivity
Connect to your robot via ethernet, Wi-Fi, or Satellite. 
*Coveralls not included with the robot. They're used to protect our IP during testing.
Inspection & Surveillance
Remote access to eyes and ears onsite, which you can drive across the environment.
Pull levers, toggle switches, push buttons, and even open doors remotely.
Lift loads of 60+ pounds and carry them across the room, or add them to a cart and push it across the entire facility.
Log into a robot remotely and quickly troubleshoot potential issues in data center and other remote locations.
Allow workers to complete dangerous tasks from a safe location and make tasks accessible to a wider range of workers.
One operator can remotely control multiple robots in different locations across the globe throughout a single shift.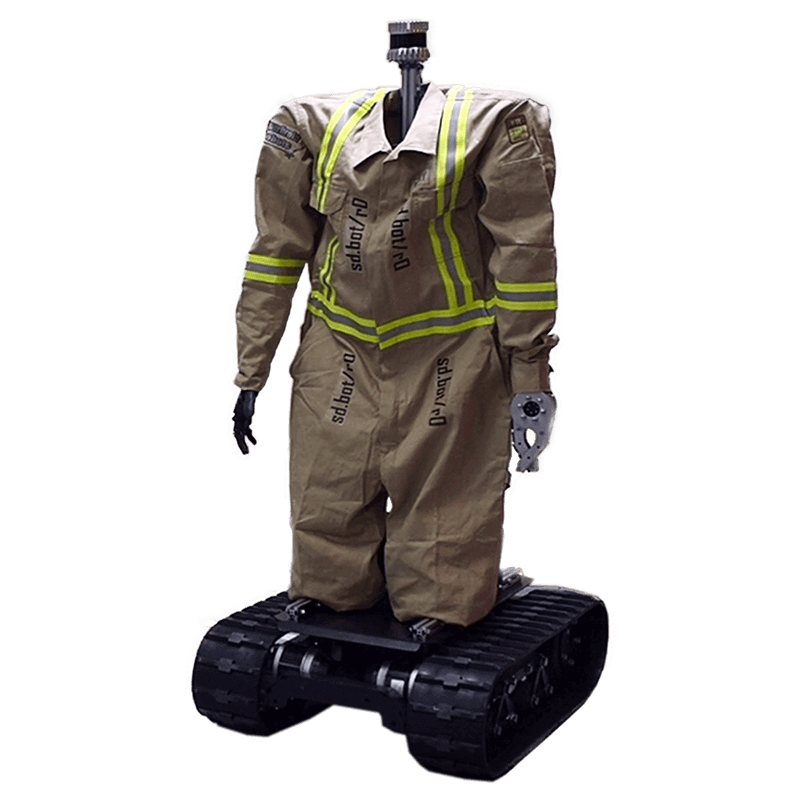 Built for Difficult
Environments
Preorder or reserve a humanoid robot for your company.
Increase worker safety, which decreases insurance costs and lost time due to injuries.
Remove wasted travel time and cost to remote locations
Supplement or augment your workforce
Reserving Your
Humanoid Robot
Bases
Track
6-Wheeled
Omnidirectional
Biped
Mobility
✬ ✬ ✬
✬ ✬ ✬ ✬
✬ ✬ ✬ ✬ ✬
✬ ✬ ✬ ✬ ✬ ✬
Turning Ability
Zero-Radius Turns
Zero-Radius Turns
Vectoring
Vectoring
Surfaces
Durable Surfaces, Best Option for Wet Surfaces
Best Option for Sensitive Surfaces
Smooth Floors
Most Versatile
Inclines
Stairs, Hills, Ramps
Bumpy on Stairs, Hills, Ramps
Ramps only
Stairs, Hills, Ramps
Ground Clearance
Curbs & Small Obstacles
Curbs & Small Obstacles
No Obstacles
Curbs & Medium-sized Obstacles
Run Time
≈8 hours
≈8 hours
≈8 hours
≈8 hours
Dimensions
Width: 24.5"
Length: 34"
Height: 59"
Base Height: 10.5"
Width: 26"
Length: 40"
Height: 60"
Base Height: 12"
Width: 30.5"
Length: 36"
Height: 56"
Base Height: 8"
Width: 24"
Length: 12" (feet)
Height: 64"
Base Height: 16" (legs)
Price Range
$$
$$
$$
$$$$
| Hands | Claw | 5-Fingers | Dexterous Hand |
| --- | --- | --- | --- |
| Structure | 3 Contact Points | 5 Contact Points | Humanlike |
| Dexterity | Rough | Medium | Fine |
| Weight Capacity | Strongest | Strong | Weak |
| Precision | 3" Objects | 1" Objects | ½" Objects |
| Price Range | $$ | $$$$ | $$$$$$ |
Stay Up-to-Date on our
Humanoid Robot Release
If you're interested but not ready to reserve your humanoid robot just yet, fill out this short form to get added to our progress updates.